LIVECASTS
5 & 12 June 2024 I Virtual, LiveCast
21-24 May 2024 I Cape Town, South Africa
ID4AFRICA 2024 AGM : VIRTUAL LIVECASTS
Launched in 2022, ID4Africa LiveCasts are a powerful virtual convening platform for the exchange of trusted knowledge and dynamic dialogue and has revolutionized the way we do conferencing. With each episode, the LiveCasts continue to make even greater strides year-round in advancing the dialogue around the development agenda and ID4D. Together with the physical in-person AGM meetings, the LiveCasts play a key role in shaping the future of ID4Africa conferencing.
As part of ID4Africa 2024, the LiveCasts will be held on Zoom over two days – June 5 & 12 – following the 4-Day physical meeting in Cape Town, South Africa.
The LiveCasts will carry wrap-up summations and reporting on working group session findings that will then be disseminated to the broader community. This allows everyone the opportunity to participate, even if they were unable to be physically present in the working group sessions in Cape Town. The AGM discussions will be captured as conference reports in the form of digital public goods that can be accessed, consulted and shared with those who would not have been able to attend the event in person.
Video List
EP44: ID4Africa 2023 Workshop Reports on Building DPIs & Developing the African eCRVS Shared Asset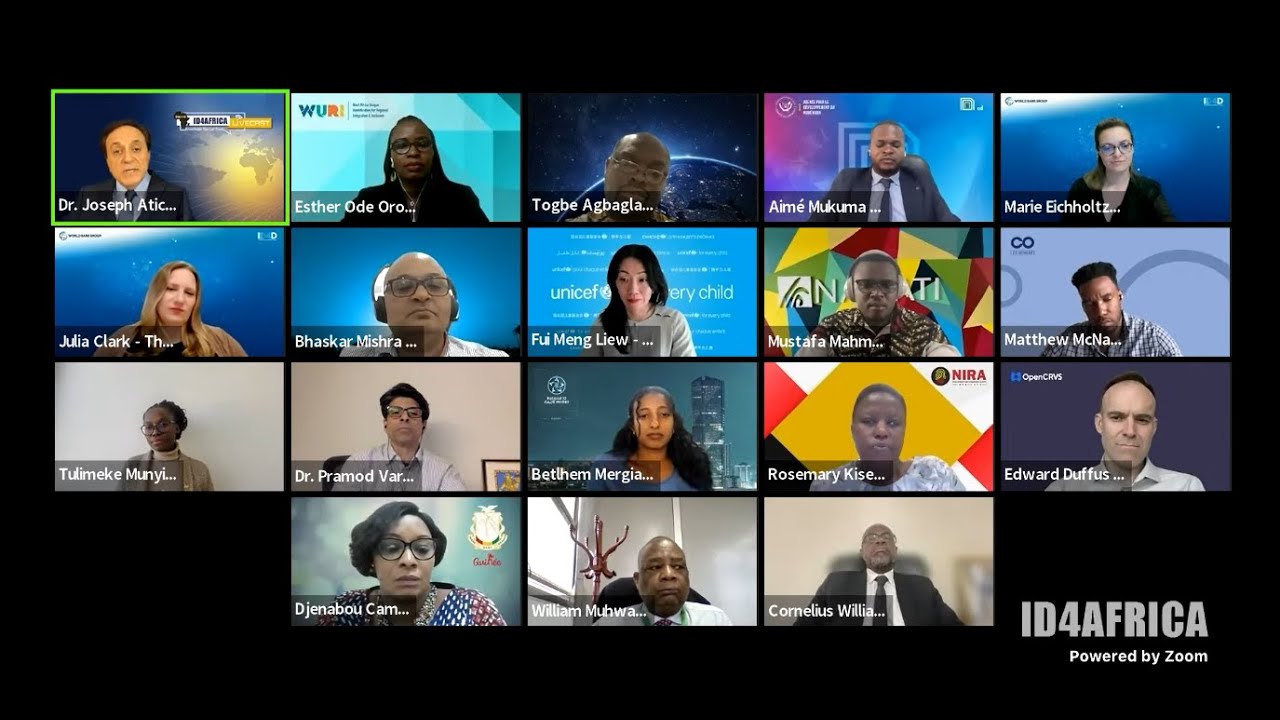 EP43: ID4Africa 2023 Plenary Impressions & Reports on Policy, Legal frameworks & Data Protection
EP42: ID4AFRICA 2023: HIGH-IMPACT DEVELOPMENTS AND TRENDS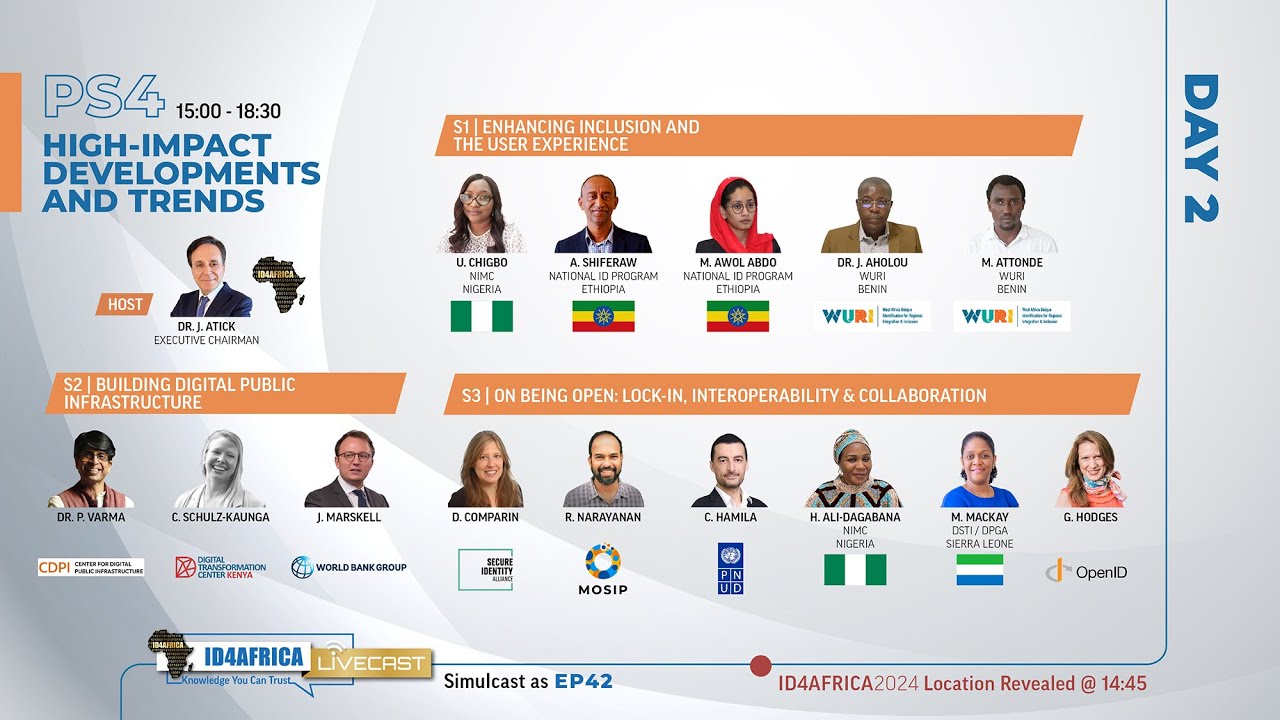 EP41b: THE SOLUTIONS SYMPOSIUM (PART 2) AT ID4AFRICA 2023, NAIROBI
EP41a: THE SOLUTIONS SYMPOSIUM (PART 1) AT ID4AFRICA 2023, NAIROBI
EP40: ID4AFRICA 2023: THE DEMAND-SIDE OF DIGITAL IDENTITY
EP39: ID4AFRICA 2023: THE IDENTITY VERIFICATION ECOSYSTEM
Join our mailing list and stay updated!